The 10 Rules of Career Development for the C21st
This week I published a piece in the Sydney Herald and Age newspapers called the 10 Rules of Career Development for the C21st. It has created a lot of traffic around the world and many different comments.
Here are the first 3 rules:
If you are thinking about your career, here are 10 rules derived from the Chaos Theory of Careers that might help you.
Change is inevitable (except from a vending machine). Look at your face in the mirror. Unless your name is Joan Rivers, your face has changed over time. Why should you expect your career to be any different? If you spend your life regretting the passing of lost glories, you will not enjoy the present and will be ill-prepared to spot glorious future opportunities.
As the great Swiss artist Jean Tinguely said in his manifesto, "Resist the anxious fear to fix the instantaneous, to kill that which is living". So ask yourself, how can I learn from the past, appreciate the present and be open to possibilities in the future? How can I accept change with grace, skill and optimism?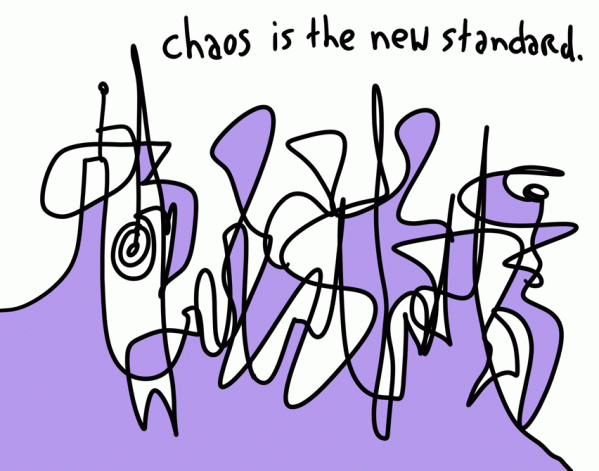 Predictability is surprising. Life is not predictable and nor are careers. Did you imagine you'd be still doing this last year? Did you imagine you'd be doing this at all a decade ago? How do you feel when everything goes exactly to plan? Most people are likely to feel pleased but it is often accompanied with a sense of wonderment that things are going too smoothly because it is so rare! How can you better learn to live with uncertainty? How can you develop skills to take advantage of positive uncertain events? How can you learn to be resilient in the face of negative unexpected events?
Simplicity is surprisingly complex. You were not born as a typical man, woman, Gen Xer, Aries, Herpes or Caesarian. Say after me, all together now, "I am an individual" (I'm not!) Reducing me to a social stereotype might capture some of the ways I am like other people, but it fails to capture many of the important ways I differ. Just because more men than woman work in the mines and more women than men work in primary education is largely irrelevant if that is what you want to do and are appropriately skilled so to do. How can you step back and appreciate the bigger picture in your life?
Take a look at the article and read the other 7. Let me know what you think, leave comments here.
On forums such as Linkedin and Twitter, some early feedback included adding another rule for Gratitude and Rob Cole suggested adding a rule along the lines of "Passion emerges it does not predict".
Your thoughts? Oh and if you are near Melbourne, do consider coming along to the 3-day Career Coaching and Assessment Course Oct 23-25. Details Here