Harmony: Finding Harmony in work: A strategy to re-soul your career
In my earlier blog Resouling your career I defined harmony in the following terms: "Harmony is a joyful dance through and with life." Here I want to expand on some practical ideas for finding harmony in your career. In part prompted by Ed Colozzi's excellent comments on that blog, and in particular because I want to explore the idea of harmony because it has so much to offer to people in their careers.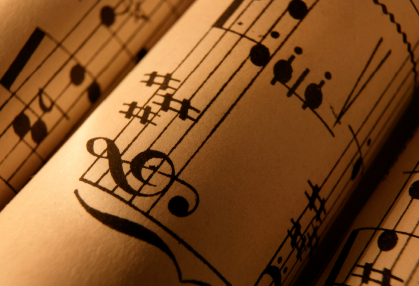 Harmony is a metaphor derived from music to describe a fundamental aspect of nature where we respond strongly when some things are joined or blended.
In music, harmony is the use of simultaneous pitches (tones, notes), or chords. In some types of music like jazz chords can be altered with "tensions". A tension is the addition of an element within the chord that sets up dissonance with the bass. Usually in music, this dissonant chord resolves into a consonant chord.  Harmony is the sense of balance between the dissonant and consonant chords – between the tension and the relaxation.
So to my mind, harmony is about a dynamic, an oscillation between tension (I mean this in the mild sense and NOT stress!) and relaxation, a repeating pattern that resonates with us.  It involves the interplay between two or more elements and involves the careful timing to ensure the blends happen at the right time.  In career terms, being "in sync" with others or events may provide a sense of harmony.  Pitching in with contributions or ideas at just the right time, responding intuitively and spontaneously to others – these are all examples of harmony.
Obviously harmony extends beyond music and can be found in all walks of life if we are attuned to seek it out.  Cezanne stated, "When paintings are done right, harmony appears by itself. The more numerous and varied they are, the more the effect is obtained and agreeable to the eye".  Harmony is an arrangement of the elements or parts of the whole that creates a strong positive aesthetic reaction in us. All the elements seem to work together to create a pleasing order.
Art and music teach us that the common underlying theme of harmony is a sense of connection where the whole is greater than the sum of the parts and creates an immediate positive response in us.   It is not only a sense of connection, rather those connections appear to be dictated by a sense of order and belonging – the elements combine in very specific ways – to create that pattern of tension and resolution.  You cannot simply throw any random elements together and expect to get harmony.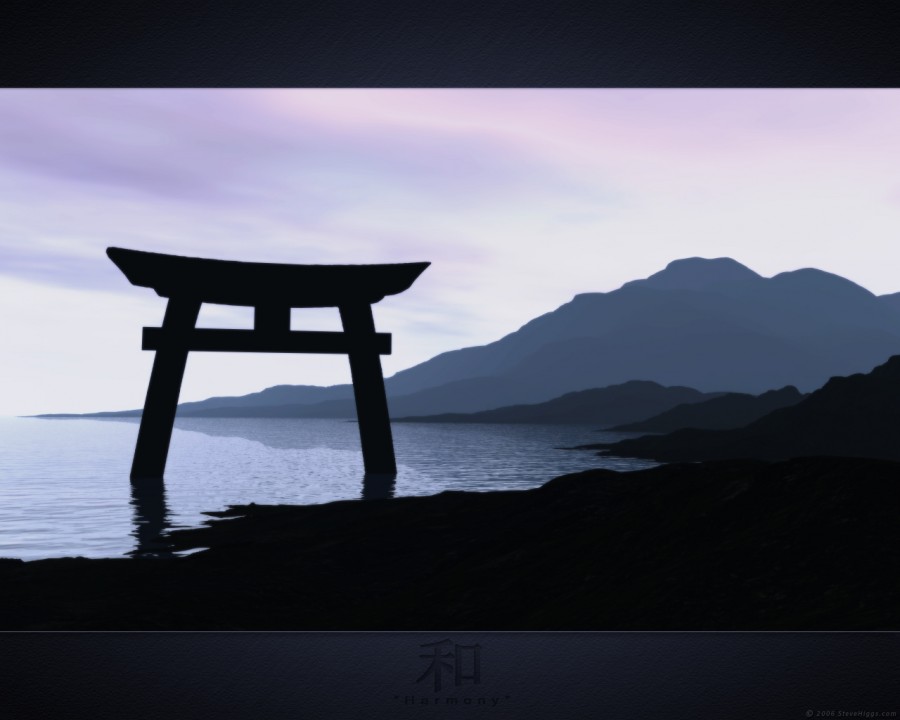 In Chaos Theory of Career terms, Harmony can be seen as an emergent property of the dynamic complex interconnected influences in our lives and careers.  It explains why the idea of "fit" between a person and job should not be construed in static terms, but as a dynamic dance.  Harmony is dynamic.
I like to think of harmony in terms of dance because it melds the musical and visual elements of harmony.  In dancing, getting your timing right so that you are in the right place to meet your partner, or doing the the thing that is consonant with the music makes the difference between a satisfying dance and an embarrassing display!
In career terms harmony involves understanding connection, knowing how and when to join in. It involves timing and rhythm.  It involves feeling part of something bigger but at the same time remaining a distinctive element in that bigger thing. Harmony is about blending in AND standing out, it is not about subjugating your voice, rather adding your voice.
Listening carefully, observing, appreciating that you are distinctive and bring unique qualities to work.  This requires acceptance of both your strengths and limitations. It requires respect and close observation of others and nature to understand as much as possible how things go together and to spot opportunities where the addition of your contribution will create harmony.
I also want to clarify my comment in that earlier blog that you can't do harmony on your own.  What I mean by this, is not that you need other people to achieve harmony necessarily (but often this is where the most obvious or accessible harmony can be found) rather whether it is communing with nature, or meditating, harmony necessarily involves the blending of your self into something greater, something bigger (thanks Ed for making this point in your comments on the Re-souling blog!).
Here are a few suggestions about how you can achieve harmony in your career:
1.  Harmonize with your self. Find time and space in your life to reflect on who you are and what you have to offer
2. Harmonize with your spirit. Try meditation, prayer or silent time (perhaps immerse yourself in a long bath or sauna!) to remove the background noise to listen to the quiet signals and messages
3. Harmonize with others. Immerse yourself in projects and connections – do not expect to find harmony in all of these, but use them as learning opportunities to explore the nature of your strengths and the types of work and people where you experience harmony
4. Harmonize with nature.  Find times to immerse yourself in nature.  This might be a walk or bike ride through the country, a visit to a beach, or it could be appreciating a flower, a flower's scent or a bird in your back yard. It could be a camping trip, or sitting atop a mountain sipping hot chocolate while taking in the view.  When fully immersed you feel that instantaneous connection as a distinctive part of a vibrant dynamic, complex and inter-connected world.
5. Harmonize with time. Be persistent, harmony requires timing, and in careers timing is not always under your control.  So do not give up if your fail to harmonize in your initial attempts.
6. Harmonize with difference. Seek out friends, colleagues or team members who bring harmony – not people who simply agree with everything you believe – a carbon copy, remember you need that pattern of tension & resolution for harmony – this is why diversity in teams is so essential – without moments of tension you simply have blind agreement – there is no movement, no oscillation, no harmony.
7. Harmonize with change – recognise you are change, are changing like the things around you and harmony needs the constant movement, the warp and weft, the alterations, to be maintained.
What is your idea of harmony? How do you find harmony in your work?
ps  check out this beautiful video posted via twitter just after I posted this – harmony!