Here is Volume 8 of my Oppositional Thoughts…They are designed to gently puncture some of the slightly precious life advice out there, and to complexify overly simplistic homilies, that make life appear a lot simpler than it is in reality.
You can find Volume 7 here, Volume 6 here, Volume 5 here,  Volume 4 here,  Volume 3 here and Volume 2 here and Volume 1 here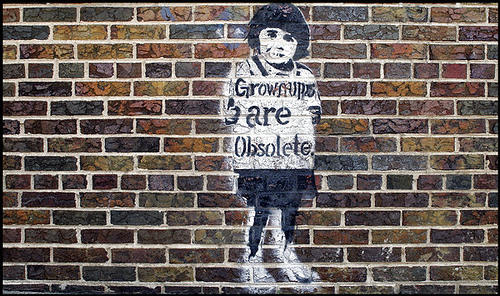 Oppositional Thoughts…if you go the extra mile do you meet people half way or have you gone too far?
Oppositional Thoughts…on the first day on the job in a hall of mirrors, would you have difficulty finding your feet?
Oppositional Thoughts…I wonder if John West Tuna have a recruitment problem, as all their job ads look fishy to me…
Oppositional thoughts.if a Helicopter parent hovers over their kids does  helicopter salesman hover near customers or do they sell choppers?
Oppositional Thoughts…In New Zealand if it goes pear-shaped they say its turned to custard, personally if it happened I'd turn to egg nog
Oppositional Thoughts…I was told that to get things done one must act. So I gave them the final act of Richard III and missed the deadline
Oppositional thoughts… never final? What about failing to press the eject button in time? @KontraCreative
Oppositional thoughts…give up trying to have the final word.  Ultimately that honor will go to a priest, or a pilot screaming brace!
Oppositional Thoughts…Hanging out with colleagues after work can be good team bonding. Here's a tip, be careful what you are hanging out
Oppositional thoughts….Decide that you want it more than you are afraid of it. -Bill Cosby….not such a good idea if it is absinthe…
Oppositional thoughts…One for all, all for one, or two for the price of one. I know which one I'm taking…..
Oppositional Thoughts..To live without risk is to risk not living. & to live with risk is to risk not living,that's the risk you (dont) take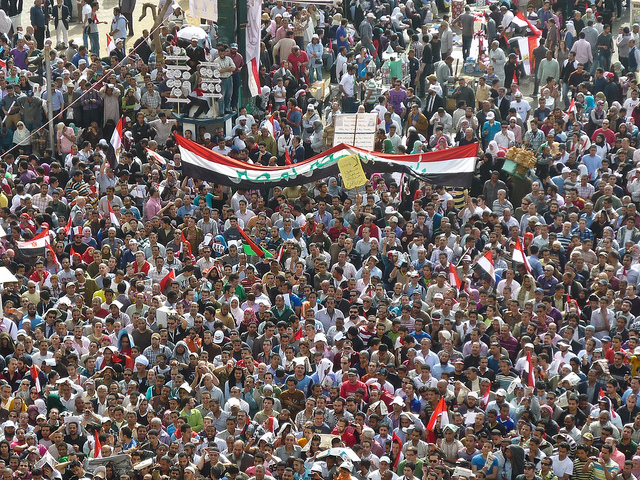 Oppositional thoughts…My careers advisor told me that the writing's on the wall for my career, and that's how I became a graffitti artist
Oppositional thoughts…I listened to my coach and gave 110% in my accountancy job. I got fired for being innumerate…
Oppositional Thoughts…I turned around performance at the manufacturing plant. They started with the finished product and deconstructed it
Oppositional thoughts…don't try pushing your luck, it is a better idea to ride your luck than push it
Oppositional thoughts…what if you discover that others are better at being myself that I am?
Oppositional thoughts…In seeking to be happier I've tried psychics, consulted medics but you still cant beat comics
Oppositional thoughts…What is not started today is never finished tomorrow?….What about a 1-day sale on tomorrow?
Oppositional thoughts…Listen, Listen, Listen – its amazing what you hear when you listen to your employees!  Install bugging devices.
Oppositional Thoughts…Volume 4 http://f.ast.ly/ufQNc
Oppositional thoughts….I organised a flash mob and it was a riot!   No truly it turned into a riot & my case comes up next week
Oppositional thoughts…I got confused and organised a mob flash, instead of a flash mob.  All those mafia members exposed..not pretty
Oppositional thoughts…I decided to take action & go for it!  But when I got there I missed it, as it had been delivered to my home
Oppositional thoughts…Not everyone has Xmas spirit. I was ding donging merrily on high when the judge dismissed me from the jury…
Oppositional thoughts…if your new year's resolution is not to make a resolution what happens when you break it?
Oppositional Thoughts…had to discuss the results of my 360 degree feedback. It was more like 1st degree feedback…
Oppositional Thoughts…Tipping point=point at which an idea has been stripped of all complexity and nuance
Oppositional thoughts…Waiting at snowbound Heathrow airport is a spiritual experience. Everybody is seeking a higher plane
Oppositional thoughts.."If u r talking then u r not listening & if u r not listening then u r not learning." …and if u r typing tweets?
Oppositional thoughts…"Nothing is ever wrong.Whatever you did today was the way it was meant to be"…so saying this is wrong is right?
Oppositional thoughts.."Everything in the world we want to do or get done, we must do with & through people" argument 4 communal lavatories?
Oppositional thoughts…living free spirited sounds great, but you have to be good at shoplifting the local liquor store to make it work
Oppositional thoughts…I pulled out all the stops and busted a gut, and now I am appearing before the surgical medical board for misconduct
Oppositional thoughts…my boss told me she expected a material improvement in my reports, so I printed them on carbon fibre not paper
Oppositional thoughts…"Limits exist only in the mind" …try telling that to the Traffic Cop who has booked you for speeding…..
Oppositional thoughts…I was helpless with laughter reading a tweet when I was asked the leave the funeral….
Oppositional thoughts…"Shine your light, don't hide it and don't be shy to share it" unless you've just broken into the Watergate building
Oppositional thoughts…"" Let your heart guide you…but listen closely because it whispers." but what if it murmurs?
Oppositional thoughts…NYE advice. Hangover cure for New Years Day.  Have a hangover so bad from night of 30th you cant drink on 31st
Oppositional thoughts…"What would you attempt to do if you knew you could not fail? " Hmmm.. try to better that quote?
Oppositional thoughts…"Unless u walk into the unknown, odds making difference in life r low" & you can always scrape it of your shoe later
Oppositional thoughts…everybody should embrace a paradox. Those air cushioned soles make them very comfortable foot ware….
Oppositional thoughts…if you want a creative job, become a postal worker as they are always pushing the envelope…..
Oppositional thoughts…..I got the team really humming, but all the visitors in the library complained they couldn't think for the racket
Oppositional thoughts….entertaining thoughts is all very well, but how often do they return the hospitality?
Oppositional thoughts…one should not only entertain thoughts, but strive to ensure their thoughts are entertaining…