Get instant Access to Coaching with the Chaos Theory of Careers Webinars!
Simply choose to purchase any individual webinars that interest you, or purchase a season pass to the whole series for a 28% discount.   You will then be able to download links and passwords to instantly access the webinars.  A great PD opportunity over the holiday season!
The Complete Course in Coaching with the Chaos Theory of Careers
This acclaimed series of 10 1-hour webinars provides a comprehensive and authoritative introduction to this radical new approach for coaching clients undergoing change.
Presented by the co-originator and co-author of the Chaos Theory of Careers, Prof Jim Bright takes you through the ideas behind the framework, the key concepts and importantly introduces 5 new powerful tools to use in your coaching practice: 1 checklist, 2 psychometric on-line inventories, and 2 card sorts. In addition he shows you how you can use narrative powerfully with this method and introduces a new model of creativity that provides a model for working with clients.
Originally broadcast through mid-to-late 2012, these are the recordings of the original webinar series and contain questions and comments from the attendees from USA, Canada, UK, and Australia.
You can now get instant access to the recent Webinar Series – Coaching with the Chaos Theory of Careers! 
The following links will take you to our shop to make your purchases and have access to start watching the webinars straight away!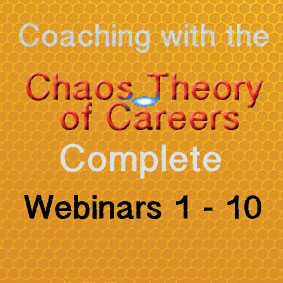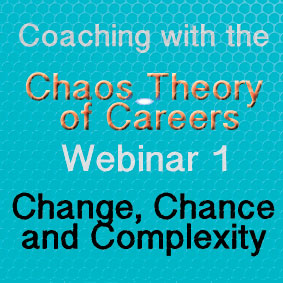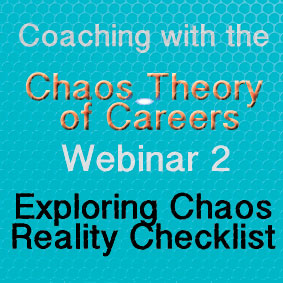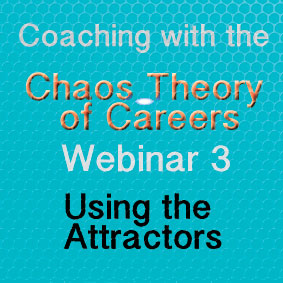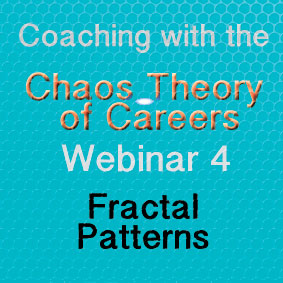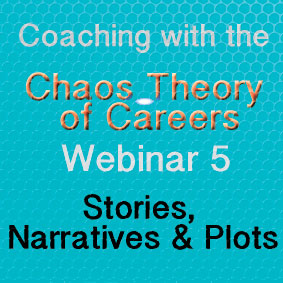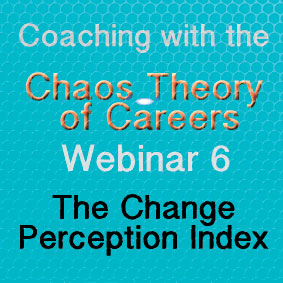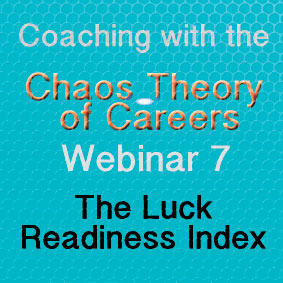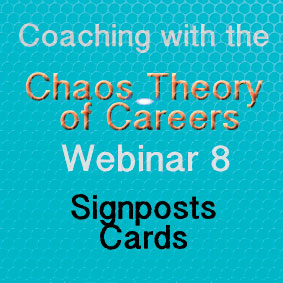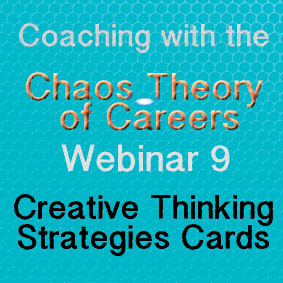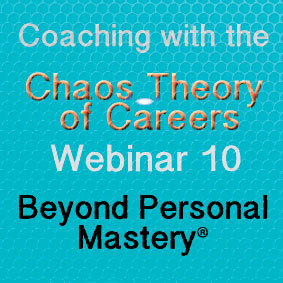 NOTE Webinar 10 will be available for instant access AFTER November 15th 2012 (when it is first broadcast)