Redundancy is generally a bad thing but there are plenty of people who should be made redundant without delay: Kim Jong Il of North Korea, and Omar Al Bashir of Sudan spring to mind.  They should be joined by the self-proclaimed spokespersons for a generation.  Especially the Gen Y spokespeople because of the widespread disservice that they have done to the reputation of their own.  It is time for Gen Y to reclaim their own identity and set the record straight.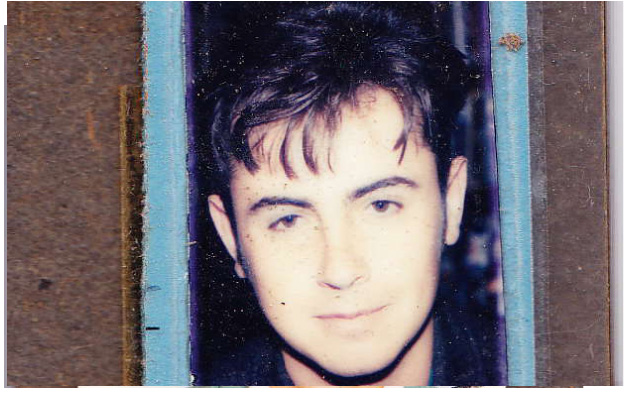 It is beyond me why anyone would want to develop a career as a generational spokesperson, a job that has a finite shelf life.  The Canadian novelist Douglas Coupland was the spokesperson for Generation X after publication of his novel in 1991. Yet by 2006 Coupland was admitting in his New York Times blog that he was now occupying his time in Vancouver chewing up his own books (literally) while watching Law and Order on television.  This does not bode well for the aspiring generational spokesperson.  A quick search on the internet failed to unearth any current Gen X spokespeople, and only a handful of Baby Boomer spokespeople. Most of those were authors of books about how sex and sciatica can be bedfellows, or how to retire.  By contrast, the Internet is heaving with apparent authorities on the topic of how to talk to 18 to 28 year olds. Qualification for this role? Being aged between 18 and 28.  It also helps if you can claim that you have spoken to someone older aside from saying "I wont go to bed it's not my bedtime".
Being a successful generational spokesperson falls into the get in quickly, make a quid and then get out category of occupations. Therefore it can be safely grouped together with con-artists, Senators (but I repeat myself), and boy bands.
It is time to make these chancers redundant because there is now a lot of good evidence that casts serious doubts on most of the central claims made about the Gen Y generation.  On the off chance that you have managed to avoid to breathless claims made about this generation, and at the risk of perpetuating untruths, the claims are broadly that Gen Y's (born late 1970s to late 1990s) are: technologically savvy having grown up with it; socially highly inter-connected; impatient for career responsibility, consultation and advancement and quick to quit if their needs are not meet.  It is claimed that these (and other) characteristics differ from previous generations.
Late last year the Journal of Managerial Psychology devoted a whole edition to examining these claims for a generation.   The editors open the examination with the statement that "rarely do such generalisations seem to be challenged, or even the basic assumption that there are generational differences questioned…". The existing evidence they did unearth was hardly promising either.  One study they cite found that Gen Ys and Gen Xs "were identical" in ratings of their top six work motivators as were Baby Boomers and Pre-Boomers.  That study found that steady employment was the top motivator for Gen Ys. In a further four studies cited, all of them found little or no differences, or trivially small differences that were contrary to the generational stereotypes.
The special edition of the journal presents a further series of evidence that draws on very often large samples from the USA, Australia New Zealand and Europe.  To sum up the results, the editors, Auckland-based academics and consultants Keith Macky, Dianne Gardner and Stewart Forsyth  conclude that "many of the empirical findings are less strong and consistent than popular sentiment suggests. Indeed, there may be more variation among members within a generation than there is between generations". (pp860)
Perhaps the most relevant study was one conducted by staff at SHL Australia, a company that for many years has specialised in objective assessment in the workplace. Melissa Wong and Leah Coulon from SHL teamed up with Whitney Lang at Deakin University and Ellirona Gardiner at the University of Queensland to examine whether personality and motivational driver differences exist across Baby Boomers, Gen Xs and Gen Ys.  They examined the profiles of 3929 professionals who had completed the SHL Occupational Personality Questionnaire and the Motivation Questionnaire. They did find a couple of differences between the generations but these were not supportive of the popular view of Gen Y. They summarised their results in the following terms: "In practical interpretation terms, these differences are almost negligible. More importantly, even where differences exist (even where there are moderate to large effect sizes), the direction of the differences is often contrary to the differences suggested in popular management literature." 
What other evidence is presented in this special edition?  A similar pattern emerged in a study of 1422 employees across 8 organisations in New Zealand with the authors concluding "The Baby Boomer, Generation X and Generation Y had some differences in work values but fewer than expected".  Data from 1.4 million Americans over the last 80 years does reveal some small differences in personality when test-taker profiles across the generations are averaged and compared. However the data points to higher levels of narcissism, self-esteem and depression amongst Gen Ys.  However these differences if they exist – the results are not without their critics – are hardly strong support for the common stereotype.
In seeking to establish an identity and a place in the world, one strategy is to invent, emphasise or even exaggerate the differences between you or your group – the in-group, and others, the out-group.   It is a strategy that has served advertisers well for decades.  Set up simplistic stereotypes pitched at the target demographic group because it is uneconomic and unrealistic to pitch to individuals. Just pretend that the individual and the stereotype are inter-changeable – "Because you deserve it".
Gen Y have been sold short by the industry that has grown up around them. Many Gen Ys that I spoke to resented being reduced to a stereotype and objected to being treated as disloyal flibbety gibbets.  The attempts to translate marketing strategies based upon demographic analysis of customers into an effective model of management and leadership of employees is a questionable practice that is not supported by the available empirical evidence, and may serve only to alienate the very people promoters of such approaches claim respond positively to them.
It is a sad truth that those self-appointed spokespersons for Generation Y are too young to have heard of a certain Mr Billy Bragg but they could look him up on their FaceSpace social networking interweb site. If they had heard of him, they could consider this piece of wisdom from the songwriter of 30 odd years: "Being spokesman for a generation is the worst job I ever had".