Books, Tests and Card Sorts
Books by Jim Bright and Norm Amundson.
Cards sorts by jim bright and Robert Pryor, card sorts adapted for careers from innovative resources and tests for modern coaching

Download Product Brochure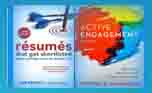 Books
books by jim and his colleagues.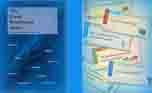 Tests and card sorts
a range of outstanding card sorts and two leading edge tests.
go to store
jim's books are best-sellers in australia, UK, america, china, russia, denmark, norway, italy, romania, korea
Corporate Training
Find out more about these Corporate Courses here:
Our 3-day course can lead to...